Lindsey Schweiger
DNP, PMHNP, RN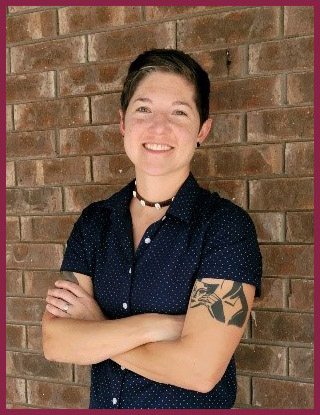 College Associate Professor
Lindsey Schweiger joined the NMSU School of Nursing faculty as an adjunct instructor in 2019 and was hired as a full-time College Associate Professor in Fall 2020. They worked as a psychiatric nurse practitioner for New Mexico Corrections Department for 2 years. In 2020, they opened Safe Space Psychiatry, a telehealth practice specializing in therapy and medication management for members of the LGBTQI+ community.
Lindsey is a 2018 graduate of the NMSU DNP program within the psychiatric track. They focused their doctoral work on affirming healthcare practices for the LGBTQI+ community, the results of which were published in JAPNA and were presented at the National APNA conference in 2018.   They co-presented "Queers and Christians Sharing the Closet:  Exploring Nursing's Role in Spirituality as the Access Point to Healing Marginalized Communities" at the 2020 National APNA Conference. 
Lindsey was born and raised in Philadelphia, PA and earned their first bachelor's degree in Kinesiology at Temple University.  They were employed for about a decade in various roles within corporate fitness before working independently as a personal trainer and yoga teacher.  After completing the accelerated BSN program at Thomas Jefferson University in 2013, they moved to New Mexico and worked inpatient psychiatry as a staff nurse for the VA Medical Center in Albuquerque as well as Christus St. Vincent Hospital in Santa Fe. 
They currently live in Albuquerque with their wife, Tori, their three kids, and their two dogs. 
Education
DNP, New Mexico State University
BSN, Thomas Jefferson University
BS Kinesiology, Temple University
Clinical Focus
Psychiatric & Mental Health
LGBTQI+ Health
Selected Publications
Schweiger-Whalen, L., Noe, S., Lynch, S., Summers, L., & Adams, E. (2019). Converging cultures:
Partnering in affirmative and inclusive health care for members of the lesbian, gay, bisexual, and transgender community. Journal of the American Psychiatric Nurses Association, 25(6), 453-466.