Alexa Doig
PhD, RN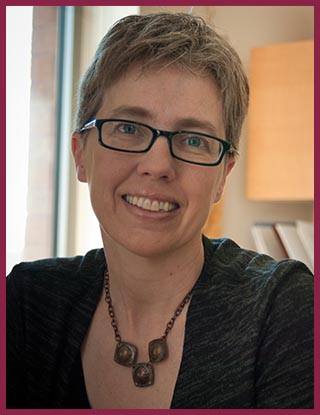 Director; Professor
adoig@nmsu.edu 
575-646-1668
HSS 102-F
Dr. Alexa Doig arrived at NMSU in 2017 to serve as the Elisa E. and Antonio H. Enriquez Professor and director of the School of Nursing. Dr. Doig was on the faculty of the University of Utah College of Nursing 2006-2017, serving as the chair for the Division of Acute and chronic care from 2013-2017. She also collaborated with staff nurses as a clinical nurse researcher at the Huntsman Cancer Hospital and taught at the University of Utah PA Program for over 20 years. Her research in human factors and patient safety has been funded by the National Institutes for Health, the Agency for Healthcare Research and Quality, the Department of Defense and private foundations. From 2011-2014 Dr. Doig was a Robert Wood Johnson Foundation Nurse Faculty Scholar. She was a member of the NIH Scientific Review Committee to review fellowships (F31, F32, and F31 Diversity Awards) in the area of 'Risk, Prevention and Health Behavior'. Dr. Doig has taught anatomy, physiology and pathophysiology to nursing, nurse practitioner and PA students for over 20 years. Her belief is that strong working knowledge of the human biological sciences is an essential tool that clinicians must use in assessment and monitoring, as well as diagnostic reasoning and choice of interventions. Her role as an educator is to guide students as they develop this foundation and begin learning how to apply the knowledge to clinical practice.
Education
PhD, University of Utah
MSN (Acute Care Nurse Practitioner), University of Utah
BSN, University of Utah
BEng (Mechanical Engineering), McGill University
Awards & Honors
University of Utah Early Career Teaching Award (2008)
Excellence in Research and Scholarship, University of Utah College of Nursing (2011)
Excellence in Research, Gamma Rho Chapter, Sigma Theta Tau International (2012)
Fellow, University of Utah Academy of Health Sciences Educators (2014-2017)
Director's Award for Outstanding Contributions to the University of Utah PA Program (2017)
Clinical Focus
Research Interests
Dr. Doig's program of research in human factors is centered on studying how nurse cognition affects aspects of nurse performance that are related to patient safety. She has collaborated on NIH-funded, simulation-based research studies to evaluate the effects of an online training program in moderate sedation and a newly developed ICU display. She was the principal investigator of a study funded by the National Patient Safety Foundation that examined oncology nurse vigilance and decision-making during patient monitoring. A subsequent project funded by the Robert Wood Johnson Foundation Nurse Faculty Scholars program examined the effects of work interruptions on novice nurse medication errors. Her most recent research in the area of human factors and patient safety involved the development and testing of a novel technology designed to help nurses triage clinical alarms in the hospital environment. Another research interest is the biomechanics associated with fall risk among older adults with physical impairments.
Selected Publications
Merryweather, A., Morse, J. M., Doig, A. K., Godfrey, N. W., Gervais, P., Bloswick, D. S. (2015). Effects of bed height on the biomechanics of hospital bed entry and egress. WORK: A Journal of Prevention, Assessment, and Prevention, 52(3):707-13.
McFarlane, D. C., Doig, A.K., Agutter, J. A., et al. (2016). Defeating information overload in health surveillance using a metacognitive aid innovation from military combat systems. The Journal of Defense Modeling and Simulation. F

irst Published September 9, 2016.

Blaz, J. W., Doig, A. K., Cloyes, K. G., Staggers, N. (2016). The hidden lives of nurses' cognitive artifacts. Appl Clin Inform, 7:832-849.
Hill, B., Doig, A. K., Bray, B., Kuang, J., Perri, S., Zeng, Q. (2016). Automated Pictograph Illustration of Discharge Instructions with Glyph: Impact on Patient Recall and Satisfaction. J Am Med Inform Assoc, 23(6):1136-1142.
Blaz, J. W., Doig, A. K., Cloyes, K. G., Staggers, N. (2016). Information content across types of Nurse Cognitive Artifacts. Stud Health Technol Inform, 225:641-2.
Durrant, R.J., Doig, A. K., Buxton, R. L., Brooks, A. R., Fenn, J. P. (2017). Microbiology Education in Nursing Practice. Journal of Microbiology and Biology Education, 18(2).
Blaz J.W., Doig A.K., Cloyes K.G., Staggers N. (2018). The Symbolic Functions of Nurses' Cognitive Artifacts on a Medical Oncology Unit.

West J Nurs Res

. 2018 Apr;40(4):520-536.
McFarlane, D. C., Doig, A.K., Agutter, J. A., et al. (2018). Faster Clinical Response to the Onset of Adverse Events: A Wearable Metacognitive Attention Aid for Nurse Triage of Clinical Alarms. PLoS ONE, 13(5).