Cheryl Cothern
MSN, RN, CPST-I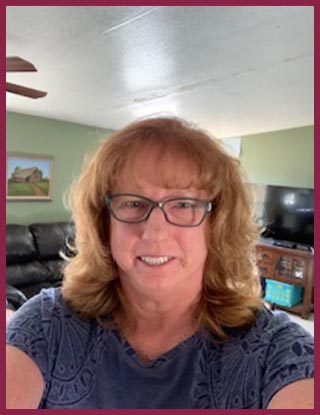 Assistant Professor
cothernc@nmsu.edu 
575-646-3633
HSS 233
Cheryl began her nursing journey here at New Mexico State University where she obtained her Associates Degree of Nursing. Neonatal nursing is her passion along with being a voice for the voiceless. After, working at the bedside for over 25 years in various nursing leadership positions in the U.S. and Western Australia, she went on to obtain her BSN from Grand Canyon University and her Masters in Nursing Education from Western Governors University.

Ten years ago she added a new passion when she began educating community members and new parents in the proper use and fitting of car seats to their children and vehicles.

She looks forward to educating students into the diverse field of nursing by utilizing concept based teaching, while developing critical thinking skills that will lead the students to a long adventurous career providing improved global population health.
Education
MSN, Western Governors University
BSN, Grand Canyon University
Associate Degree of Nursing, New Mexico State University
Awards & Honors
Sigma Theta Tau International (2018)
Presidential Honors GCU (2017)
Alpha Chi Honors (2016)
Buckle Up Technician NM (2016)
NM Maternal/Child RN (2012)
Crimson Scholar (1993)
Clinical Focus
Neonatal Nursing
Maternal/Child Nursing
Population Health
Research Interests
Occupant Protection in vehicles
Child Passenger Safety