Penny Jimerson
MBA, RN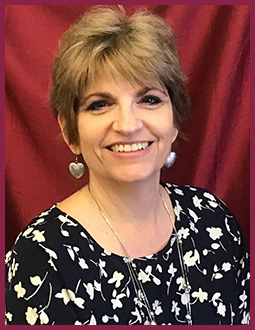 College Assistant Professor
Assistant Director of Operations
pjimer01@nmsu.edu
575-646-2100
Mrs. Jimerson is a retired state employee with 30+ years of experience in executive, leadership, and managerial roles. Prior to her time with state government, she practiced two-years at St. Vincent's hospital as a pediatric/PICU nurse. In her first role in state government, she served as a public health nurse for five years. In the 16 years that followed, she combined her health and management skills and used them to develop effective and efficient programs, to develop and coordinate legislative processes, strategic planning, and to assist senior leadership improve the health of New Mexicans.  For the last three years of her state government career, she provided oversight and direction for NM's public assistance programs and was responsible for the successful implementation of a new statewide eligibility system, serving as the State's Training/Implementation Lead. 
Since leaving state government, Mrs. Jimerson worked with Deloitte Consulting as a Training Manager, working on two Organization, Transformation and Talent projects: one for the state of Oregon, and the other for the state of Connecticut. The Training Program she developed in Connecticut won the National Staff Development and Training Association Quality Training Award in September 2017.
Mrs. Jimerson has been at NMSU since June 2019, where she served as the lab coordinator/manager overseeing operations and developing new programs for NMSU's Skills and Simulation Lab.  In May 2021, Ms. Jimerson was promoted to the Assistant Director of Operations. In this position she provides full-time operational support to the Director and the School of Nursing.
Education
Masters Business Administration, Health Care Management, University of Phoenix
Bachelor of Science, Biology, California Lutheran University
Associate in Nursing Degree, College of Santa Fe
Awards & Honors
National Staff Development and Training Association (NSDTA) Quality Training Award, September 2017
Clinical Focus